Heat Nation's Top Moments From Round Three
1. You knew it was coming, Lance Stephenson blows love kisses into LeBron's ear.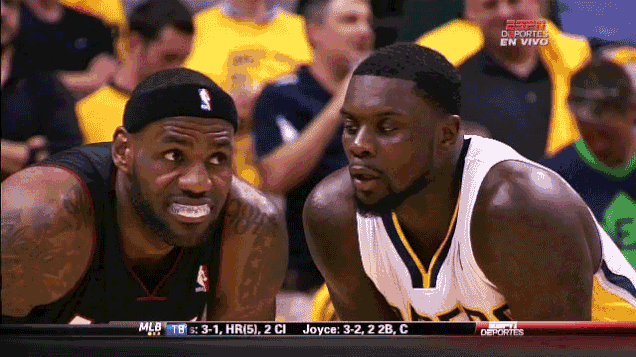 2. Erik Spoelstra doesn't get asked a single question during the post-game press conference.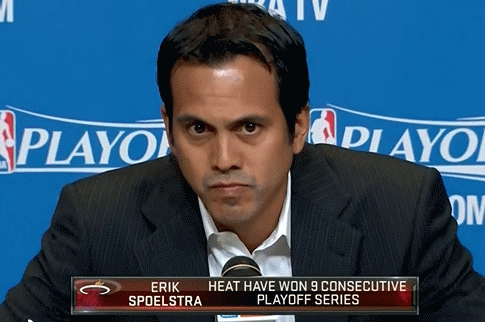 3. LeBron takes it coast to coast, and detonates.
4. It's good to be King.
5. Lance Stephenson's brutal flagrant foul on Norris.
5. Lance Stephenson is WAYY too into LeBron.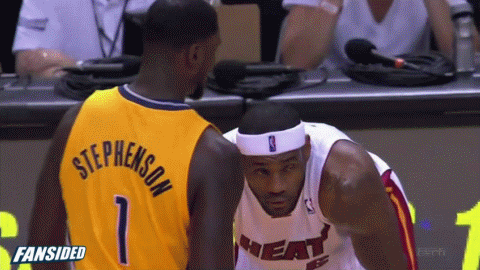 6. But we all know Lance wants NO part of Udonis Haslem.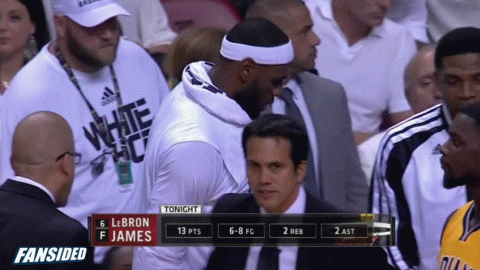 6. Ray Allen's ridiculous shot fake on C.J. Watson. 7. LeBron's breakaway dunk. 8. D. Wade throws down the reverse off the sweet LBJ bounce pass.
9. Classic Shuttlesworth.
10. Chris Bosh comes up huge in the 1st half of Game 4.
11. Wade uses his telepathy to find LeBron. 12. Lance Stephenson embraces his inner troll.
13. "BOOM, BOOM, BOOAHHHHH"